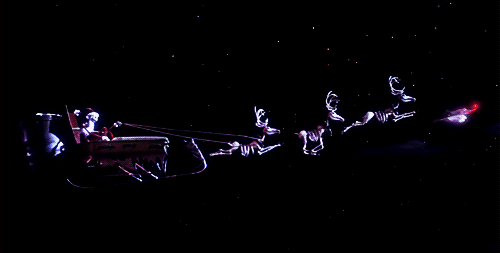 Anyone who knows me knows that I love Christmas, you only have to check out my Facebook to see that (all the photos of my kitties at Christmas kitties and the wip house decorations!!!). As much as I have been lax on blogging during the intense deadlines at University I've been working hard and still managing to write a little, and have been enjoying myself offline as well. After all, all work and no play make Claire… something something. 😛
Also, anyone who knows me knows how much I love A Nightmare Before Christmas and that Jack Skellington is my favourite Christmas character. Others love the Grinch or Scrooge, I love good 'ole Jack!
Even though I'll be revising over Christmas I'll also be opening my dedicated Psychology blog – Claire Does Psychology. I am going to begin with my own research, then branch out to related studies (on pain etc) from there. As always this blog will be updated and I'll be linking more and more to my writing and psychology ones, since the new equipment I am getting will enable me to do both school and hobbies!
Finally, let me just say that though 2016 was a pretty shitty year for losing great people (famous folks mostly) it's been a good year for me personally. I've moved on from the negativity brought into my life and handled it far better than I ever have – and I coped by using this blog. Even though I don't really know if anyone reads or even cares (outside of friends and family) I am grateful for the shares and likes and follows!
Side note: I think that perhaps my comments system is fucked up, so if you want to talk to me feel free to email me clairebfield@gmail.com
Happy Holidays, everyone!
Love From Claire xoxo